Meet Our Team
Meet the Vantage Point Chiropractic & Wellness Team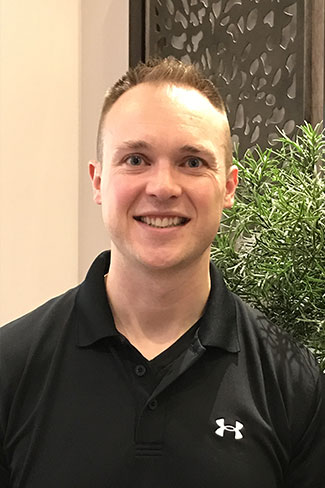 Dr. William Schollaardt DC
Licensed Chiropractor
Certified in Contemporary Acupuncture
Certified in Graston Technique
Certified in Activator Technique
Dr. William Schollaardt is a native Albertan, born and raised in Airdrie. After studying Exercise and Health Physiology at the University of Calgary, he went on to study at the Canadian Memorial Chiropractic College in Toronto. As an evidence-based practitioner, he strives to help individuals enhance their quality of life, while achieving optimal function and wellness. He has trained in a number of chiropractic techniques, and is a certified clinical acupuncture provider. Over the course of his training Dr. Schollaardt has worked in several clinic locations, including the Canadian Memorial Chiropractic Clinic and the South Riverdale Health Centre in downtown Toronto.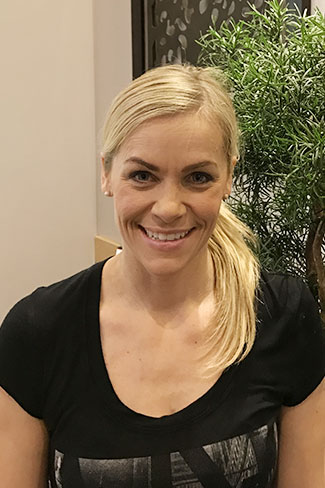 Jody Makarus RMT
Jody is a fully licensed Registered Massage Therapist, having graduated from Grant McEwan University in 1998 with the 2200 hr program.  She has continuously upgraded her training in accordance with the National Health Practitioners Association of Canada.   Jody has skills in many types of massage including therapeutic, Brazilian toe, baby, relaxation and geriatric massage.
Jody's massage career has been diverse; she has worked at the Hotel MacDonald, a chiropractic studio, a spa, in a seniors' facility, outcall massage therapy, as well as has continued her home based business.  This variety has presented Jody with a range of different client needs and enabled her to proficiently diagnose and treat a wide scope of ailments.  Jody has also specialized in senior and geriatric care for 5 years. Her professional and caring nature has alleviated pain and suffering for hundreds of clients.  Her client base includes many health care professionals, such as doctors, nurses, occupational therapists, and recreational therapists, who repeatedly entrust Jody with their health care needs through massage therapy.
Jody's motto is "The greatest benefit comes from prevention – experience the difference a massage can make!"  With her intelligent, thoughtful, engaging personality, she is able to form an immediate bond with her clients.  Jody believes that there are situations in life that prevent us from being healthy, and active massage therapy can provide relief and noticeable improvements.
Jody, and her company, Healing from Head to Sole, offers flexible treatment plans that always take into account the best interests of the client and their families.  She is also a registered service provider with Veteran's Affairs Canada.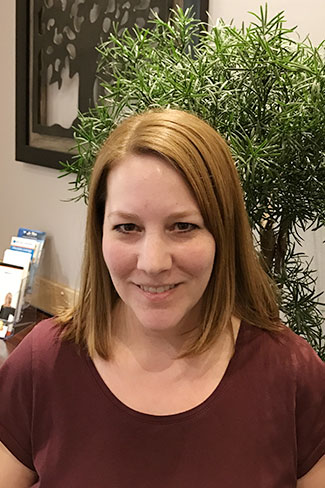 Heather Parker RMT
Heather graduated from the University of Saskatchewan with a degree in Physiology in 1995 and then went on to take the 2200 hour massage therapy course at the McKay School of Massage and Hydrotherapy in Saskatoon.  She is a member of the Massage Therapy Association of Alberta.
Heather worked at a massage therapy clinic in Regina for a few years as well as working from home and doing mobile treatments.  She moved to Calgary in 2006 and began working at a massage clinic within the Hawkwood Village Medical Clinic.  More recently she has been working from her home and doing mobile treatments. Now she is excited to have joined Vantage Point Chiropractic and Massage!
Massage therapy can address specific soft tissue problems, be a preventative tool for overuse syndromes, and promote better health.  Massage therapy aids in improving quality of life by enhancing mental, emotional, and physical well-being.  Massage therapy helps to relieve muscle tension, improve joint flexibility,
increase range of motion, and cleanse toxins and impurities from the body.  And much, much more!  Heather would love to assist you in finding out how massage therapy can benefit you!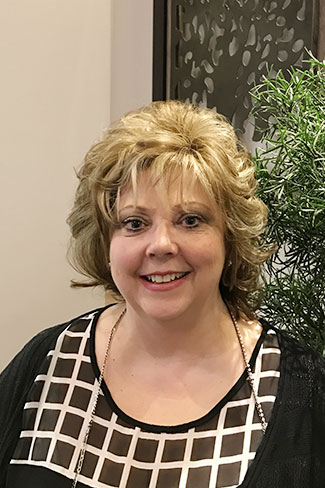 Laura Dash CA
Laura is one of the administrative assistants for the clinic. She enjoys working with patients and meeting new clients. When she is not working, she spends her time gardening, cooking, and travelling. She loves any chance she can get to spend time with her family, especially her four beautiful grandkids.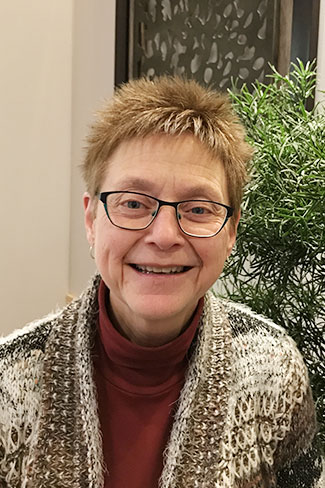 Janice Berard CA
Janice is our other administrative assistant for Vantage Point. She loves working with the clients and plays a big role on the insurance side of things. Janice holds a diploma in Holistic Nutrition. She has had a lifetime association with weight loss and healthy eating and enjoys sharing what she has learned about common sense nutrition with others.
CALL TODAY AND BOOK YOUR APPOINTMENT
(587) 316-6288